Industrial Style Hanging Lamp (Sunset Icos)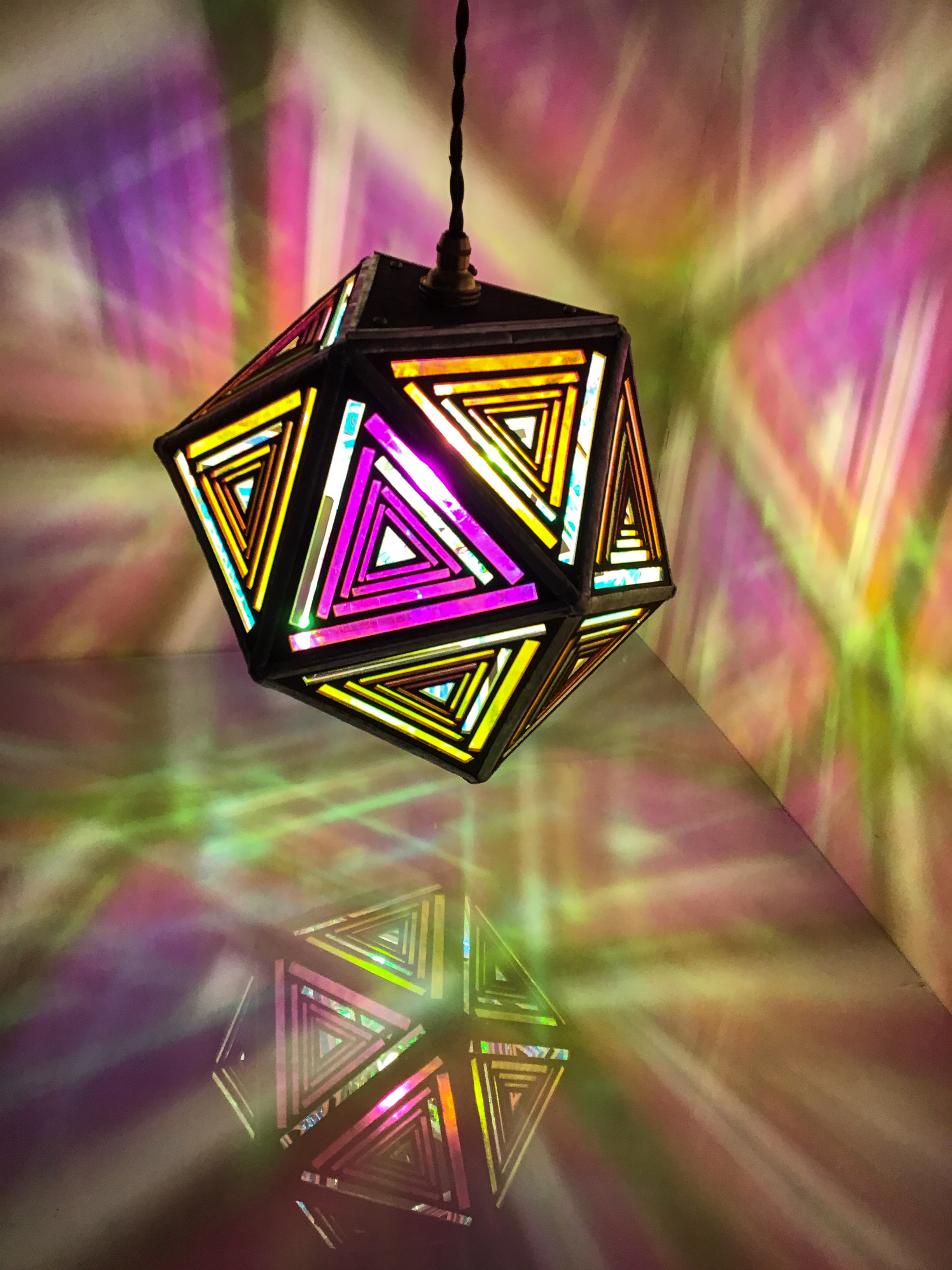 Industrial Style Hanging Lamp (Sunset Icos)
Wooden chandelier of medium size in the form of an icosahedron
This chandelier is ideal for creating a special accent in any space. We particularly hade this designed made for a customer to make their camping a little bit more special. This in mind, it can be hung in a Yurt, Bell Tent or Camper
If you want to hang some geometric chandeliers together, please inform me about this, I will create these lamps for you.
++ The light comes completely assembled, ready for hanging. ++

The chandelier is made of 3 mm sustainable wood which is soldered together in the style of stained-glass
The size of the lampshade:
height 33 cm (12.9in)
diameter 27 cm ( 10.6 in)
In the kit comes retro fastenings of brown colour flex cord with 2 meters in length
Also in the set is a LED bulb (E26) If you prefer to use a halogen bulb then you are welcome to buy your own. A halogen bulb will make the projection slightly more vibrant
ADJUSTMENT:
If you need to shorten the wire, do let me know
Here in the UK, we work on 220 volts. We can accommodate for the correct fittings for all countries so please let us know after purchasing your light.